Contact Us
---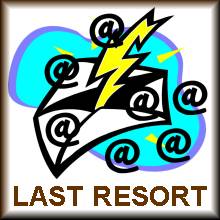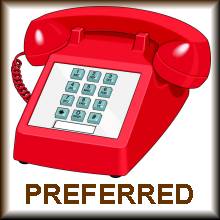 Ok, we have already told you in our about us page that we are horse and hospitality people and not computer people. It is not that we dislike computers, as we know that they can be made to do wonderful things such as this Internet site and many other things that are used in everyday life. It is simply that for enjoyment we would rather read a book than look at a computer monitor and for doing business we would rather talk on the telephone than communicating via e-mail. Of course, on the telephone we still cannot see the other individuals face but we can at least hear their voice, which just makes business seem a bit warmer to us. With the above in mind, if you would like to book the lodge, a campsite, the whole complex, or simply want more information please give us a call at 319.878.3888 (10 AM to 7 PM). If you should get our answering machine please leave a brief message along with a telephone number and time when you can be reached and we will definitely get back to you.  If for some unknown reason you do not get an answer or the answering machine just keep trying. Remember, this facility is not our only obligation thus we could be out feeding horses or one of the many other jobs at our ranch. Again, just keep dialing and eventually we will make contact.
If for some reason you feel that you must e-mail please click on the link below which will get you the Webmaster of this site. He is a good friend and very familiar with the River Valley Horsecamp thus he just may be able to answer your question and at the very least he will print out the e-mail and get it to us. Just make sure that you do include a telephone number in the e-mail so that we can call you back if necessary. Again, e-mailing is an alternative and not our preferred form of communicating. 
Telephone 319.878.3888 (10 AM to 7 PM)
Or if you must:
.
Mailing address for deposits, payments, ect.:
River Valley Horsecamp
29932 Hawk Dr.
Farmington, IA 52626
Copyright © , River Valley Horsecamp.